Real Beef
In 2013 I sat down to dinner with my grandfather who was approaching the 100 year mark (and still as capable as if he were in his 70's) and we began chatting about beef.  For years my parents had tried to find a cut of beef that he liked, but no matter what was presented the same response came out… "too tough, no flavor!"  During that evening chat, I asked him what made the beef from his youth so special?  His response was clear: raise on the feed of the land and dry age it no less than 21 days (27 days is best).   I quietly took some mental notes and the next day set off to produce a finer piece of beef for our patriarch.
35 days later I came to dinner again.  This time, with a fresh filet mignon from a steer we raised on the ranch and I had dry aged for 27 days.  I didn't tell him what I was cooking.  I put the plate in front of him and nervously watched.  His face and reaction is something that I will never forget and drives me still today.  He smiled and closed his eyes and said "This! This is what I used to have."
Tender, flavorful, real.
Since that meal with my grandfather we have been harvesting a steer each year for the family.  In 2018, several friends asked if they could get in on the deliciousness and I obliged.  Word quickly got around and interest grew.  Fast forward to today.  We are now offering beef several times a year to those on our waiting list.  If you are interested in joining, fill out the form below and we will respond with timing of our next offering and availability.  One of the pillars of our program is that we aren't interested in gouging people for something amazing.  We want everyone to enjoy what humanely handled, organically raised, grassfed and finished, dry aged beef can taste like.
Organically raised, sustainable, GAP-4 certified, grassfed and grass finished, and 27 day dry-aged.  We are now proud to be Audubon Certified as well!  
Our beef comes in several sizes (inquire for prices):
Taco Box: 10lbs all ground beef
Burger Box: 25lbs all ground beef
Lefty's Box: 10lb box of bones
Old Si's Box: 10lbs mixed box (ground/cuts/steaks)
Big Jim's Box: 25lbs mixed box (ground/cuts/steaks)
We also offer

Whole beef
Half beef
Quarter beef
Steak examples: filet, tomahawk ribeye, new york
Cuts examples: flat iron, top sirloin, brisket, hanger, flank, cube, chuck eye (never used these cuts before? Check out our recipe page)
Bones examples: marrow bones, neck bones, soup bones
We ship anywhere in California for $40 (just our cost of the box, dry ice, and shipping).
Looking for some great recipes?!  Confused on how to cook some of the cuts that come in your box?  Check out our recipe page.
Want to know more about why we age our beef – THIS ARTICLE is a great explanation.
Don't forget to pair it with some of our

sustainably certified

, premium, small lot wines!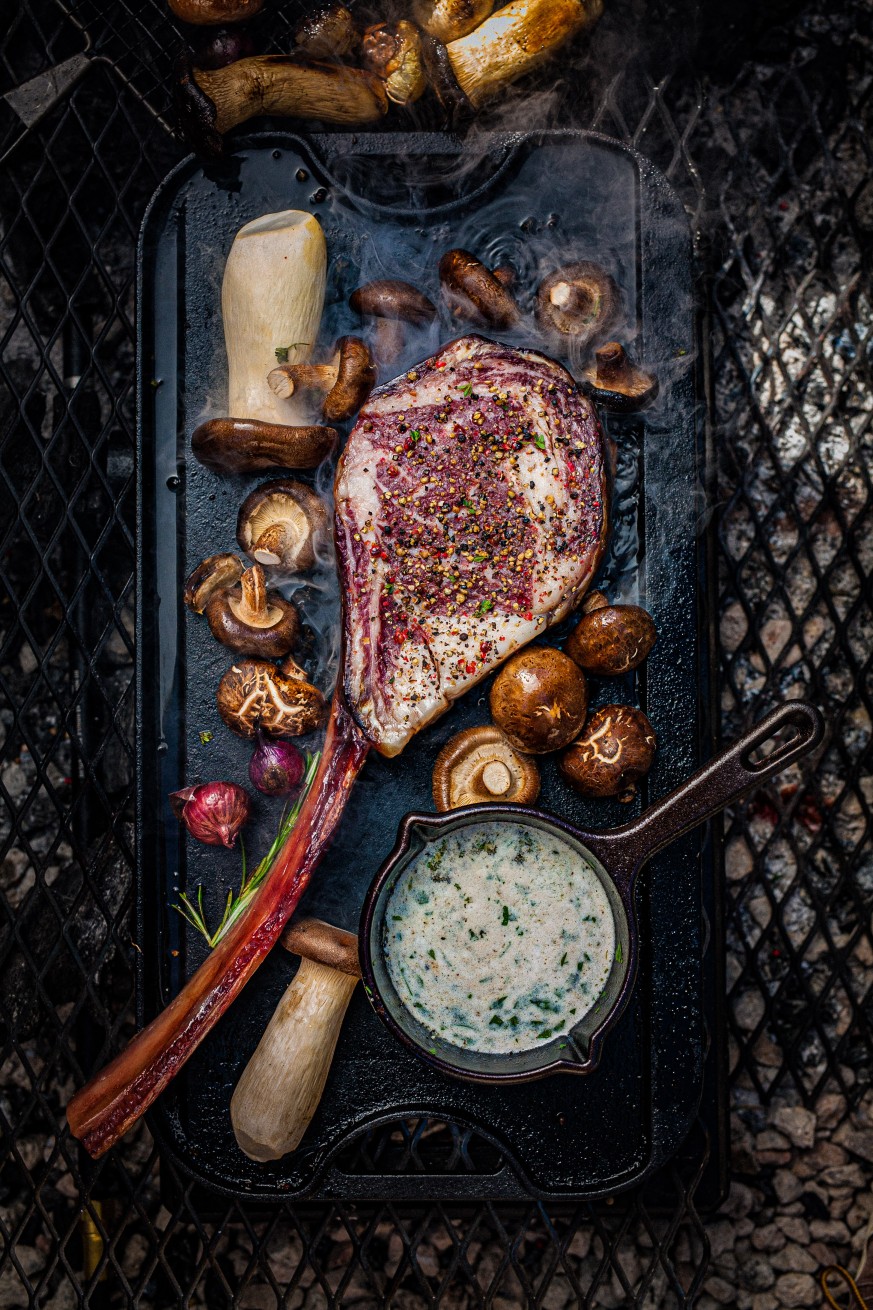 In the words of Joel Salatin, "May all your animals live a glorious life, with just one bad day."